Average appraised values in December were 1.8 percent lower than homeowners' opinion of their home's value, marking the 11th straight month when appraised values were lower than homeowners expected, although the gap between the two values has narrowed since August.
The Quicken Loans' national Home Value Index (HVI) – a measure of home values based on recent appraisals used in to refinance mortgages – showed that home values continuing to climb in December. Appraised values increased a modest 0.18 percent from November, but have risen a steady 5.81 percent since December 2014 and 3.8 percent since the beginning of the year.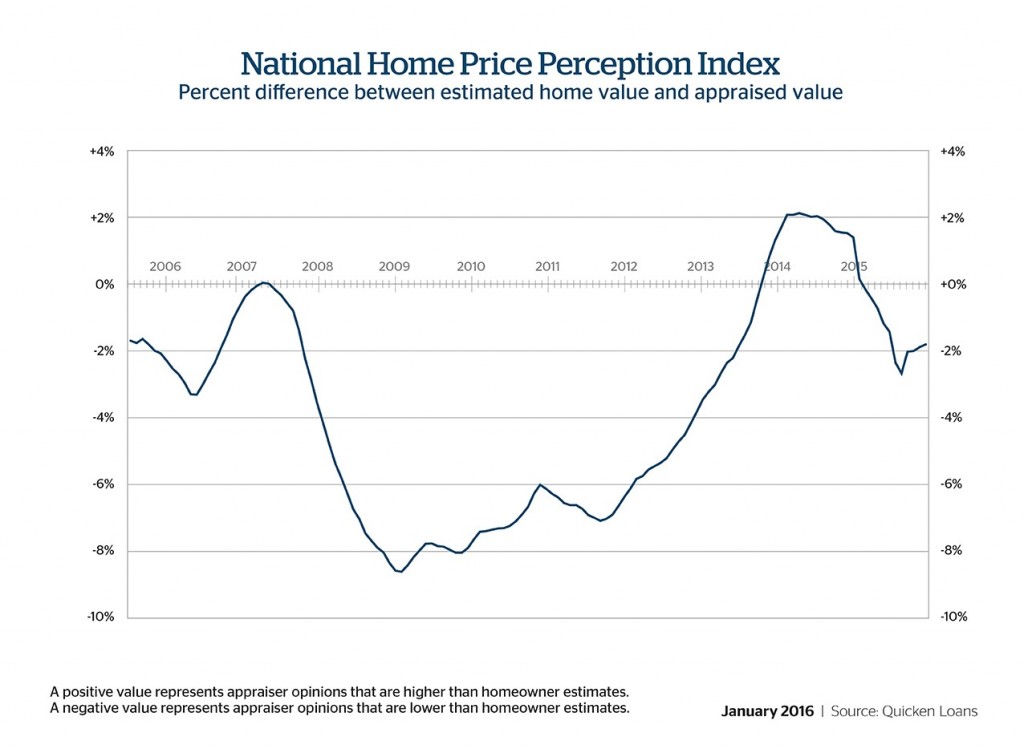 Appraised values continued to fall below homeowner estimates in December. On average, appraiser opinions were 1.8 percent lower than the value homeowners expected, according to the national HPPI. Many of the metro areas studied also showed perception moving closer to equal. Appraisals remained higher in Western cities, while homeowner expectations topped appraised values in many of the Northeastern and Midwestern cities examined.
"The narrowing of the perceived vs. appraisal value gap is an excellent way to end the year," said Quicken Loans Chief Economist Bob Walters. "The more homeowners are in line with appraisers, and understand the equity in their home, the easier it will be to refinance their mortgage. In the same vein, if homebuyers understand how the local market is performing, they will be better equipped to come in with a strong offer on the home of their dreams."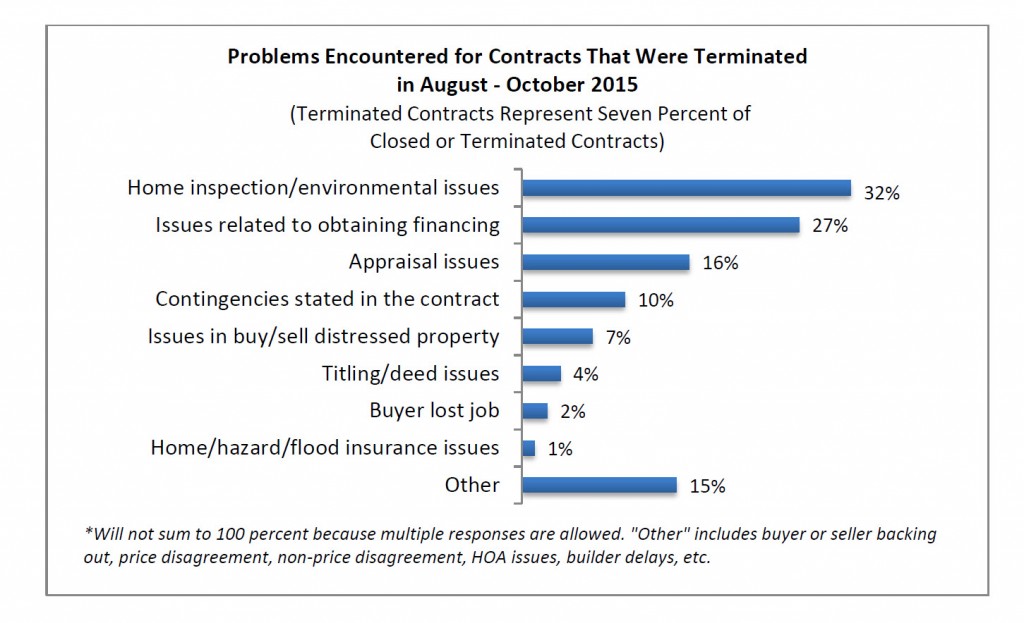 Appraisals remain a significant cause of delay or termination of sales contracts.  Of all contracts settled or terminated, financing, appraisal, and home inspection issues were the major problems: 18 percent had financing issues, 13 percent had home inspection issues, and 11percent had appraisal issues, said the National Association of Realtors in its October Realtor Confidence Index.